10 Reasons to Outsource Your Social Media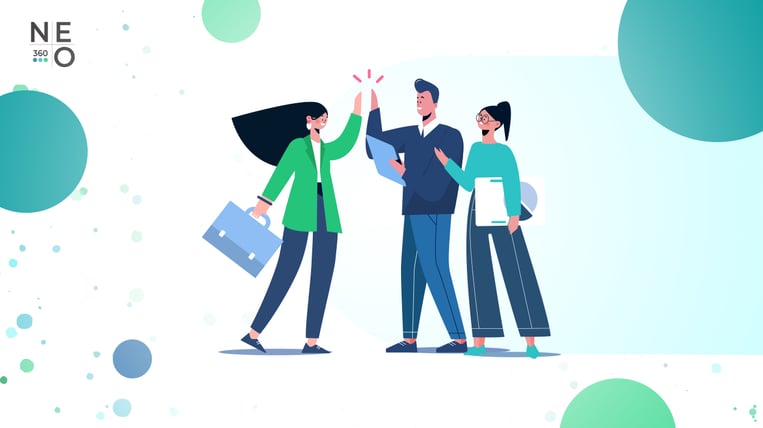 You wouldn't go into the woods to market seaweed sweaters to a mermaid, would you? Nor would you head for the ocean floor to sell horn polish to a unicorn.
Digital marketing is all about reaching out to potential customers right where they hang out online. Put another way, if a certain platform is where your customers are, that's the platform savvy businesses want to be.

In spite of the observations made by industry pundits in recent years, social media platforms continue to be among the most effective digital marketing media for reaching your target market. Here are a few numbers from our friends at HubSpot that back this up:
73% of marketers believe that their social media efforts bring in results for their businesses
Facebook ads are used by 70% of marketers
9 million active advertisers were on Facebook in Q2 2020
81% of businesses prefer video marketing on Facebook
98% of marketers say Instagram is the most influential platform for influencers
90% of people on Instagram follow a business
83% of people discover new products and services on Instagram
87% people bought something or took action after seeing product info on Instagram
And that's not even counting TikTok, YouTube, LinkedIn, Twitter or other platforms.
While most business owners aren't likely to dispute the necessity of having a social media presence, many might be on the fence as to whether they should go DIY or "done-for-you".
There are advantages of doing it yourself, to be sure.
Most of these advantages have to do with the fact that no one knows your business better than you do. You know what your business goals are, the steps you're taking to achieve them, and how you want to let people know what you're all about.
Anyone who isn't on your team is hardly likely to have the same level of passion and care about where your business is headed, or how you're taking care of your customers and other stakeholders. You know what they say, "You can never love somebody else's child the way you love your own."
Yet there's no denying that an extra pair of hands is always welcome when it comes to doing the heavy lifting, and social media management, particularly for a business, is one, weighty responsibility. Anything and everything you put out there reflects directly on your business, which means any missteps you might take would reflect on you, as well.
So unless you're sure you've got enough hands on deck with the requisite skills to manage your social media the way it needs to be on a regular basis, getting professional help might be the best course of action.
10 reasons why getting help for your social media is the smart thing to do.
1. Social media is NOT a side project. Because of the way people generally use social media, i.e. in their spare time or for fun, many business owners might think social media management for their own businesses can be done in much the same way.
Truth is, social media management for a business (or a professional, like a dentist or dermatologist) is a full-time marketing activity involving planning, production, and maintenance—whether you're running paid ads and/or publishing content organically or for free.
2. Social media management requires specialised skills. Did you know that some of the best social media managers have degrees from top universities, and even MBA's? (So you may want to think twice about relegating your social media duties to some high school intern or fresh-out-of-JC graduate, even if that intern does have 10,000 followers on Instagram.)
Many social media managers who've earned their stripes have extensive training in marketing and public relations, as well as writing or art degrees on top of solid experience on both the client- and agency-side of things. They also have a firm grasp of how to work the numbers when managing a budget or measuring the performance of posts or ads.
3. Effective social media requires strategy. Like any marketing activity worth doing, social media only works if there's a carefully formulated strategy behind it. You'll need to know what objectives you want to reach, what steps you'll need to carry out to reach them, and how you'll be able to tell whether what you're doing is working.
Because social media is just one among many digital marketing channels, the strategy you come up with will be better for fitting into the other strategies you develop for the other channels you use. And all of your strategies will work best when they all fit into an overarching 360 digital marketing strategy.
4. Effective social media requires data gathering and analysis. Figuring out how well your social media efforts are working is an essential part of your social media strategy. So any set-and-forget tactics that don't make provisions for performance tracking are best left out of the picture.
This goes way beyond stressing over the number of likes or followers you have, because you can have 10,000 followers who don't buy, or aren't likely to ever buy from you. Knowing which metrics to track, how to gain insights from them, and acting on those insights are all indispensable to making sure your social media efforts pay off in the end.
5. Each social media platform has its own best practices. Crossposting, or posting the same content on multiple platforms, is a common tactic businesses use to save time and get more mileage out of a single piece of content.
The truth of the matter is that the "best" kinds of content vary between platforms. What works best on Facebook, for example, may not work so well on LinkedIn or elsewhere, not just in terms of format, but also in the way it's written and designed. This makes creating different pieces of content per platform crucial for getting the most out of your social media efforts as a whole.
6. Effective social media requires real-time responses. There's a reason it's called social media, after all—it's not enough to post great content on your pages; you'll have to engage with your customers.
That engagement is the secret behind growing your following and converting your followers into leads and customers. It's how you show them that you care about answering their questions or responding to their comments, but more importantly, it's how you build your relationship with them and turn them into advocates for your brand.
7. Social media is NOT a one-hit wonder. If engagement is the secret to growing and converting your following, consistency is what makes it possible for you to maintain and build on your successes. So again, any ideas of "just posting once in a while when we have time" are better forgotten about, altogether.
Optimal posting frequency also varies between platforms—you'll want to post more frequently on Instagram or Twitter, for instance, than you would on Facebook or LinkedIn. Of course, quality will always trump quantity, so how frequently you post will again depend on your social media capabilities, i.e. whether you have dedicated resources for it.
8. Social media takes time—a lot of time. All that planning, content creating, posting, engaging and performance tracking obviously can't be just squeezed in between your other duties as a business owner or manager. And it's not just the time you spend on managing your social media accounts, but the time it takes for your efforts to gain traction.
Unless you're a K-pop superstar or the cutest hamster in the world, you can't realistically expect to have, again, 10,000 followers, overnight. Think of it as gaining the trust of your target market, which also takes time to earn. As our design team lead once put it, "Social media is not a sprint, but a marathon."
9. Even the tools need time and expertise to use. One might argue that social media tools that help to "speed things up" abound, and that you don't even have to pay to use many of them (at least at the start). But as any surgeon or dentist will tell you, specialist tools also take a significant amount of time to learn how to use to full effect.
The variety of tools alone can be daunting, from those that schedule posts in advance to those used for content creation. One ought to bear in mind, however, that a drill or a scalpel, so to speak, is only as good as the dentist or surgeon using it, and that social media tools have their limits that only human specialists can overcome.
10. In-house social media management can actually cost quite a bit. A final, but common objection to outsourcing one's social media management is the cost of engaging a professional third party. Upon closer inspection of the costs involved, however, one might conclude that leaving your social media duties to experts might actually cost less.
DIY social media management, if you were to give it the time and attention it deserves, can cost you somewhere between USD50,000 to USD70,000 per year (or at least a little less than USD4,200 a month). That's just the cost of hiring a single specialist, and doesn't cover the cost of social media tool subscriptions.
Depending on the scope of the provided services and the size of your business, an agency might charge you as low as USD1,000 to as much as USD20,000 a month (the latter figure being the average going rate for multinationals).
Get social media help to get the social media results you need.
From strategy to execution and organic to paid, our seasoned social media team, ably supported by our content and design teams, can help you reach your business goals the way we've helped medical practices and other businesses just like yours.
We may not be actual members of your team, but the way we regard the success of our clients as our own means that we give your social media activities the same care and commitment as your own team would.
And thanks to our proprietary 360 Approach, you can be sure that any social media strategy you put into play will fit into a comprehensive 360 digital marketing strategy that's got all your bases covered.