3 Medical Social Media Success Stories [+ 6 Tips to Succeed at Social]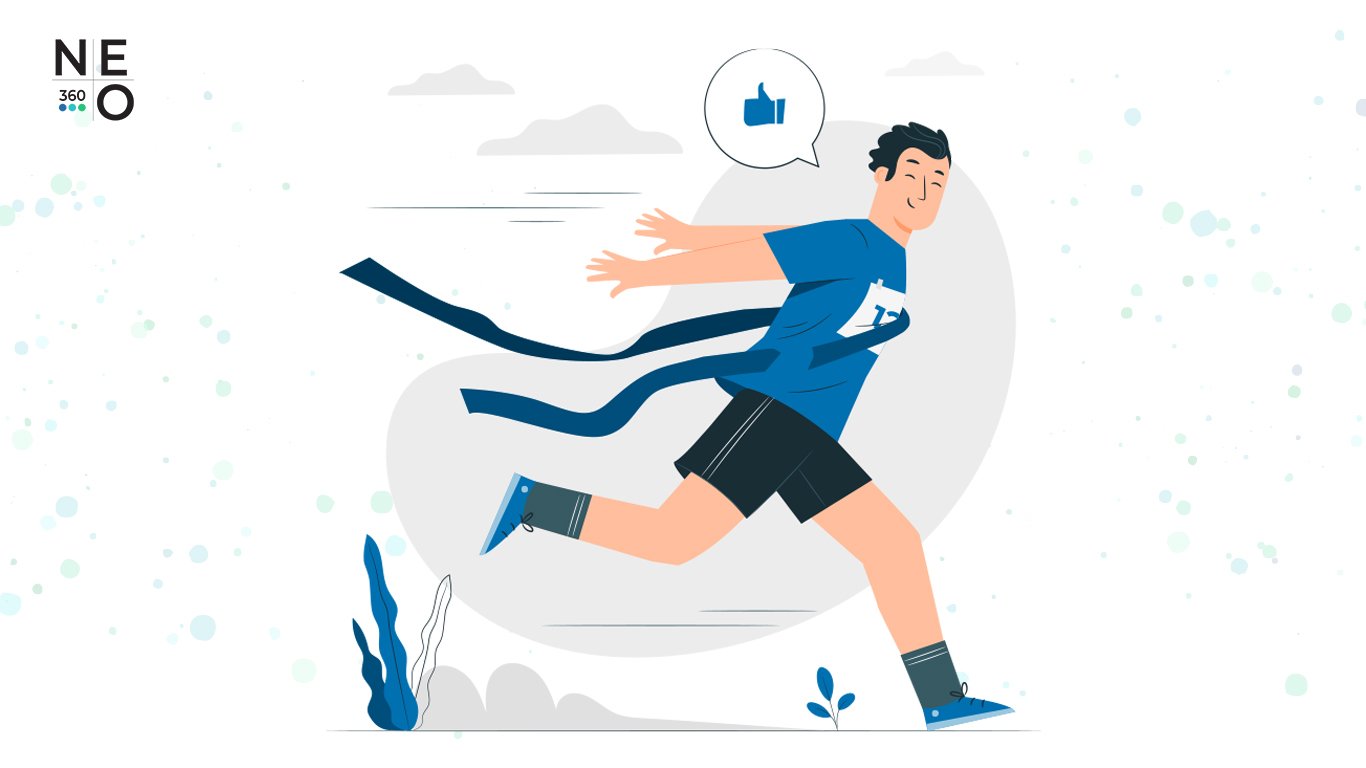 Everybody loves stories with happy endings—including stories of businesses which set out to grow by using social media and went on to become a big success.
Can your medical practice be one such success story? Actually, it can.
We've spoken to you before about how a medical practice can use Facebook and Instagram to find more patients. We've also shown you how you can use social media to show your patients that you care.
But does this actually work? And work well enough to be called a success?
Allow us to share three success stories from our very own medical clients who have used Facebook ads to reach their marketing objectives. Then, we'll share six short-and-sweet tips to help you replicate this success at your own practice.
3 Client Case Studies
The monthly benchmarks for the success of the campaigns featured in these cases at peak performance were as follows:
Cost per ThruPlay was between $0.10 and $1
Cost per Content View was below $1 and $2
Unique Click Through Rate was between 1% and 2%
Low cost of leads while maximising lead quantity
Quality of leads measured on different platforms
The monthly timeline we followed for these campaigns included:
1st Week: Full set-up which includes optimising client's website and digital media platforms, pixel installation, and content production, as well as media buying and planning
2nd Week: Campaign launch and monitoring
3rd Week: Retargeting; ad spend is minimised while traffic and purchases are maximised
4th Week: Data tracing and process reiteration, as well as one-on-ones with client
Start of new month: Submission and internal review of analytics reports, as well as a follow-through of the action plan as discussed
Now check out these three case studies featuring medical and dental clients with the results boxed in red:
Case 1: Preconception Screening (August-October 2020)
For this client, we were able to achieve these results by using both video and image creatives. For our content, we made sure to highlight the benefits of client's service, which resonated well with our warm audiences which had already gone through our top and middle funnel stages.
With this strategy, we were able to increase the number of leads by 86.67% and lower the cost per lead by 47.12% compared to the previous year.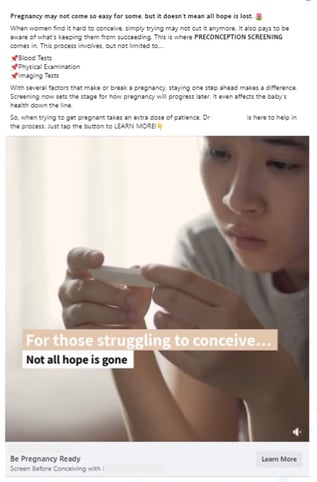 Case 2: Breast Augmentation Surgery (June-August 2020)

For this client, we ran a 2-level funnel that included an awareness and a remarketing campaign. We conducted regular tests on potential audiences and different ad creatives to find out which assets produced results to come up with the ideal campaign structure.
This enabled us to significantly increase client's registrations by 1,811%, boosted their contacts conversion by 466.67%, and lowered their cost per conversion by 96.03%.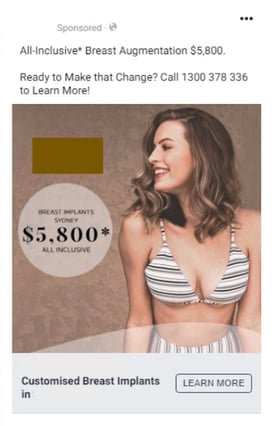 Case 3: Pregnancy During A Pandemic (April 2020)

Using content topics that are relevant and timely helped to achieve a low cost per content view. For this campaign, we were able to improve content views by 229.80% and lower the cost per content view by 74.09% compared to the previous year.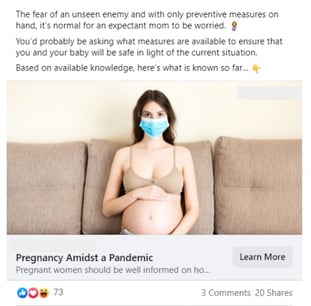 6 Ways to Help Ensure the Success of Your Social Media Marketing
1. Make sure you have a solid 360 social media marketing strategy.
Running ads without a clear strategy is tantamount to giving your hard-earned marketing dollars to the social media platforms for free. So is running ads with a short-term, "let's just get through this campaign" mindset without considering how your current activities could affect your overall marketing efforts in the long run.
A 360 healthcare social media strategy takes into consideration all your other digital marketing activities—such as display ads or SEO—that you might be running concurrently with your social media ads. That way, those other activities can complement your social media efforts, and vice versa.
And even if social media ads are all you're doing for online marketing at the moment, a 360 strategy will help you prepare for the time when you might branch out into other digital marketing channels.
2. Make sure you have clear goals.
It's essential to know exactly what you want your ads to achieve so that you can set up your campaign accordingly.
Facebook and Instagram ads, for instance, use the same campaign management platform which features marketing objectives you can choose from to align with your goals, and which allow you to measure how well your ads are performing.
3. Make sure you have a great value proposition.
Everything you post on social media, whether it's organic or for free, and especially when it's paid for—whether it's a video, a poll, still images or stories—has to give value to your target audience. You want your audience to perform a specific action—to watch your video, fill out your form, visit a URL—so give them something in return.
Aside from information, such as explaining how a particular treatment works or what happens during a certain procedure, value can come in the form of empathy or making your target audience feel good about what you want them to do. A common example of this is relating your ad to a cause like breast cancer awareness or a charity.
4. Make sure you have well-written copy and eye-popping visuals.
It's often said that the best ads don't look or sound like ads when you read them, and that holds true for medical ads, as well.
Though ads and organic posts put out by medical practices are governed by strict regulations, it's still possible to get creative with your ads and be compliant at the same time. Note that regulations vary between countries and are updated from time to time.
5. Make sure you test your ads and track your performance.
No matter how sure you might be of the copy you've written or the visuals you've produced, you'll never really know whether they work or not until you literally put them to the test. It often happens that the option you prefer turns out to be less effective than the other. If you're new to testing your ads, you can find a beginner's guide, here.
After testing your ads, you'll want to be able to measure how well they work—and you'll want to be sure you're measuring the right things, or using the correct metrics. You might think an ad is working wonderfully well if it receives a lot of clicks, for instance, but if your sales are still down then there might be something wrong with the ad, after all.
Check out our list of 16 Metrics for Medical Practices to Measure Social Media Performance to make sure you're on the right track.
6. Make sure you retarget (and remarket).
Many sales professionals talk about how you shouldn't take a first "no" as a final answer from a prospective client, and again, the same thing goes for a prospective patient.
Suppose someone in your target audience sees your social media ad and clicks on it, but doesn't go on to fill out your form for, say, booking an appointment to see you. You can retarget that someone with another ad that acts as a sort of extra push to fill out that form.
Now, let's say that someone did fill out that form (and did go on to see you at your clinic). In filling out that form, you now have that someone's email address, which you can then use for remarketing—which means sending further offers or helpful information.
Retargeting, therefore, helps to make your ads more successful by making sure that first contact, or the first time your target audience saw your ad, doesn't go to waste. If you'd like to see some numbers on how well retargeting works, check out our 360° Views on how retargeting can up your branded search by 1046%.
Now that you know success at social media advertising is possible, you might want to get started on a success story starring your own medical practice. We've helped our clients in our four case studies above to score successes, and we can put our years of experience in social media marketing to work for you, too.
---
About the Author
Managing Director
A Mechanical Engineer by training who graduated from the Nanyang Technological University. With over 15 years of experience working in Start-Ups, SMEs and MNCs, he has driven sales revenue and leads across the Asia Pacific region. Shei Wah was one of the SEO Speakers at the first Search Engine Strategies Conference 2011 held in Singapore. As Managing Director, he aims to establish NEO360 in all of the world's major cities. Even as he works toward this goal, Shei Wah also dreams of his children's future happiness, and unwinds by doing calisthenics with his former school buddies three times a week.