10 Questions You Should Ask an SEO Agency Before Hiring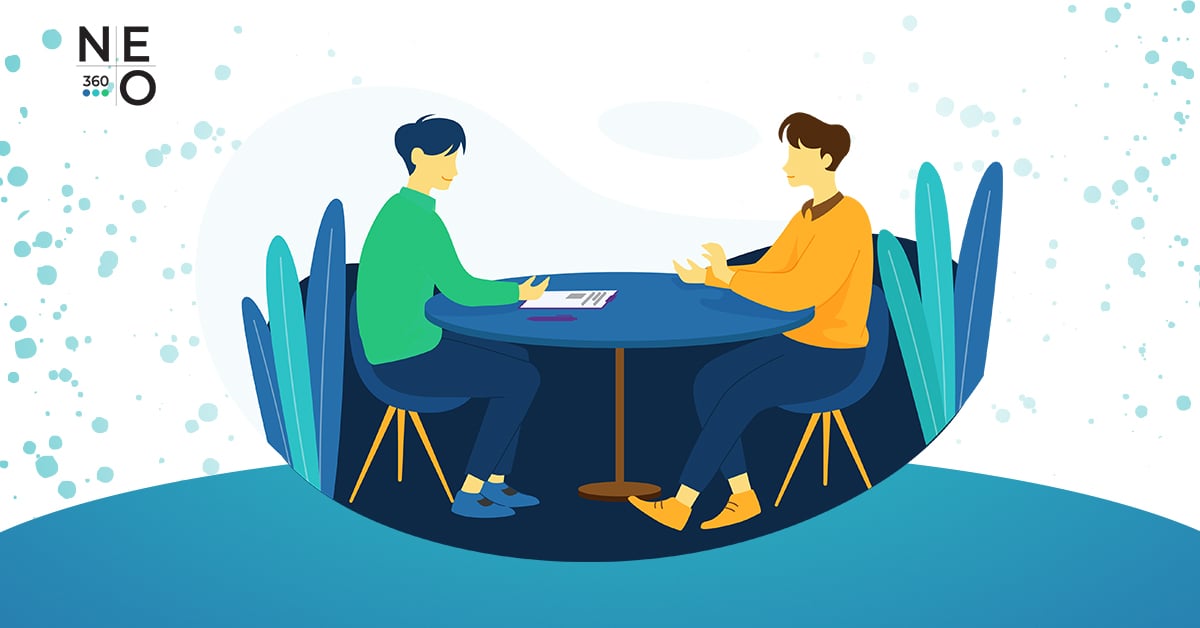 Say you need to have some sort of surgery done and you're looking for a doctor to do it. Naturally, you'd ask questions like, "Have you done this before?", "How often have you done this before?" and "How'd the surgery work out for the people you've done it to?"
Looking for an SEO agency is pretty much the same.
Think about it: Looking for someone to optimise your website for search is a lot like finding a doctor for your site—whether you want to make your ranking better or you'd like to keep your ranking nice and healthy.
So when you get out there to find your SEO agency, here are the top 10 questions you should be asking before you hire them.
1. How much do you actually know about the business I'm in?
To be able to help your business rank, an SEO agency needs to understand it inside and out—what you're selling, how you're selling it, who your customers are and how your customers buy from you. If the agency doesn't understand all this, then you can't honestly expect it to help you boost your search engine rankings.
Knowing this enables an agency to formulate strategies that are aligned with your business' marketing goals. If, for example, your business is an orthopaedic clinic, and you know most people tend to look you up for knee pain, then your SEO agency would know which keywords to target and spend the most money on.
Find out whether your prospective agency has any experience working with businesses like yours—you might even ask them if they work for any of your competitors. If not, try to see whether they're prepared to spend a reasonable amount of time on getting to know your business and your industry better.

2. How do you go about boosting your clients' rankings?
This question is all about finding out what kinds of methods an SEO agency uses—whether they're white-hat and above board or somewhat shady. (Your business is 100% legitimate, is it not, so why sully your good name with the use of disreputable SEO tactics?)
Ask your prospective agency whether they adhere to Google's guidelines, and ask them about the specific "SEO activities" they carry out, or the services they provide. Some activities you'll definitely want to hear about are keyword research, on-site optimisation and formulating a backlink strategy.

3. Do you have a list of the specific SEO services you provide?
A good SEO agency should be able to list down those specific services as a cohesive whole. (Not as a sort of menu, e.g. "I'd like some meta-titles and internal linking." "Okay, would you like fries to go with that?")
You should be able to see each activity contributing to a larger, overall SEO strategy, which in turn contributes to your business' marketing objectives. Here's an example of the services you should be able to find on the list:
Diagnostic Stage
Full SEO Audit Report
Analyse Google Analytics Data Report
Competitor Analysis Report
Keyword Research Report
On-Page SEO
Meta Title and Descriptions
Topic Cluster Planning
Internal Linking
Adding ALT Text
Adding Schema Markup
Content Creation & Marketing
Content Creation (Blogging)
Content Creation (Linkbuilding)
Link Outreach
Off-Page SEO
Local Directories
Setup IFTTT Accounts
Reporting
Monthly
Quarterly
Semi Annual
Annual

4. How do you plan on optimising my content?
A lot of SEO agencies say this, so you'll want to know how they'll actually go about it—especially if you produced that content (as in you wrote or maybe even shot the photos or created the graphics) yourself. Find out whether they'll be working with your existing content or creating and incorporating some of their own.
If the agency plans on blogging for you, ask about whether they have a blogging strategy in place and how that fits in with the overall strategy for SEO. You'll also want to know about things like having the final say on what gets published or what can or can't be edited.
The thing to note about optimising your content for SEO is to not just "blog because I heard you need it for SEO" or keep "tweaking for the bots". Remember that you're optimising because you want to help people find the information they're looking for on your site, because this in turn, helps to generate the right kind of traffic for your business.
5. Can you take care of my technical SEO?
This is something you need to ask because some SEO agencies only go as far as making recommendations to you for things to fix, which implies that you'll be the one to carry those recommendations out.
So unless you have a web developer on your team (which, 10 to one you don't, if you're a business like a clinic or a fitness studio), this will be something you'd better ask up front. Ask your prospective SEO agency whether they have web developers who can take care of the back end for you or whether you'll have to outsource the technical stuff.
6. Do you have a local SEO strategy?
This is an especially important question to ask for businesses like a medical practice, restaurants or retail outlets that operate out of specific geographic locations (as opposed to, say, an online business or a business with offices worldwide). Having a local SEO strategy will help people who are already in your neighbourhood to find your business quickly.
Answers you'll want to hear to this question should include making sure your meta titles are optimised for your locality and that your contact information is consistent throughout your website. You'll also want to hear that your business will be submitted to local listings like Google My Business (and that they'll make sure your contact information is consistent there, too).
7. How well has your SEO worked out for other clients?
Your prospective SEO agency should be able to share case studies with you featuring the results they've been able to achieve for other clients. Ask them for a list of current and past clients and try checking out how well their site is ranking, on your own. You might also ask them for their client's contact details so you can reach out and ask them yourself.
Apart from asking them about the results of their SEO efforts, try asking the agency's clients about what it's like to work with them. After all, there's nothing like a firsthand account of how responsive they are in terms of communications, how attentive they are to requests, and so on.
8. How often will we be in touch regarding progress?
Given the resources you'll be investing into SEO, you're going to want to know how often your prospective agency will update you on their progress.
These updates usually take the shape of regular reports—you're going to want to ask about the metrics the agency uses or how they measure progress, as well as how often. You'll also want to know how you, as a non-SEO practitioner, will be able to understand these reports.
This is will also be a good opportunity for you to find out how transparent the SEO agency is about what they're doing with your website, particularly since changes in things like content or website design are involved. If you expect to be updated on, or to approve every major change being carried out, this would be the time to discuss it.
9. How will I be charged for your services?
The way clients are charged for SEO services varies between agencies. Some SEO agencies charge monthly or periodic retainer fees, while others charge on a per-hour or per-project basis. How and how much usually depend on how big the agency is (e.g. smaller SEO agencies tend to charge hourly or monthly) and how comprehensive the scope of the work to be done, is.
Ask your prospective agency about how they'll be billing you as well as payment options and service packages. With a little further, careful questioning you might also try to find out the standard rates for your particular industry, as well as how much your competitors are spending on SEO.
10. What happens if I want to change SEO agencies?
Finally, ask your prospective SEO agency if their contract comes with a termination clause, which usually gives them 30 days' notice. Look for any "early termination" (which is usually within six months or less after you started to work with them) charges in the contract and make sure they're stated clearly.
Make it clear to your prospective agency that whatever happens, your business will still own the content that the agency optimised for you. If you decide to discontinue the agency's services, you'll need reassurance that they won't revert or change anything on your website back to the way it was before they did your SEO.
Now this doesn't mean that you go into a relationship with your SEO agency assuming the worst; it simply means you're giving yourself an option (or covering all your bases, if you will) for your own peace of mind.
Bonus Question: How long will it take you to rank me on Google?
If you're looking for an SEO agency for your business, asking this question (or questions like "Can you make me no.1 on Google?") should weed out those shady SEO practitioners we mentioned at the beginning of this article.
It's simple, really. If they give you an exact period of time (e.g. two months) or simply say "yes", keep looking.
Because the truth of the matter is there is no straight answer to this question. The most a good SEO agency can do is to give you an estimate based on careful and thorough research into your industry, and a timeline based on how much work needs to be done on your website.
The minute an agency tells you something like, "we can make you no. 1 in two months", you know that agency isn't for you.
We know the work that goes into taking a business' website all the way up the rankings. We know the research it involves, the man-hours needed, the skill, insight and know-how; and the continuous back-breaking effort. We also know how it all pays off in the end when the traffic and the conversions start coming in and the business can enjoy the fruits of all that labour.
We know—because we've been doing SEO for upwards of 10 years. And we'll be more than happy to put all that experience and expertise to work for you.
---
About the Author
Managing Director
A Mechanical Engineer by training who graduated from the Nanyang Technological University. With over 15 years of experience working in Start-Ups, SMEs and MNCs, he has driven sales revenue and leads across the Asia Pacific region. Shei Wah was one of the SEO Speakers at the first Search Engine Strategies Conference 2011 held in Singapore. As Managing Director, he aims to establish NEO360 in all of the world's major cities. Even as he works toward this goal, Shei Wah also dreams of his children's future happiness, and unwinds by doing calisthenics with his former school buddies three times a week.