How To Get Your Website Found By Google Through Keyword Research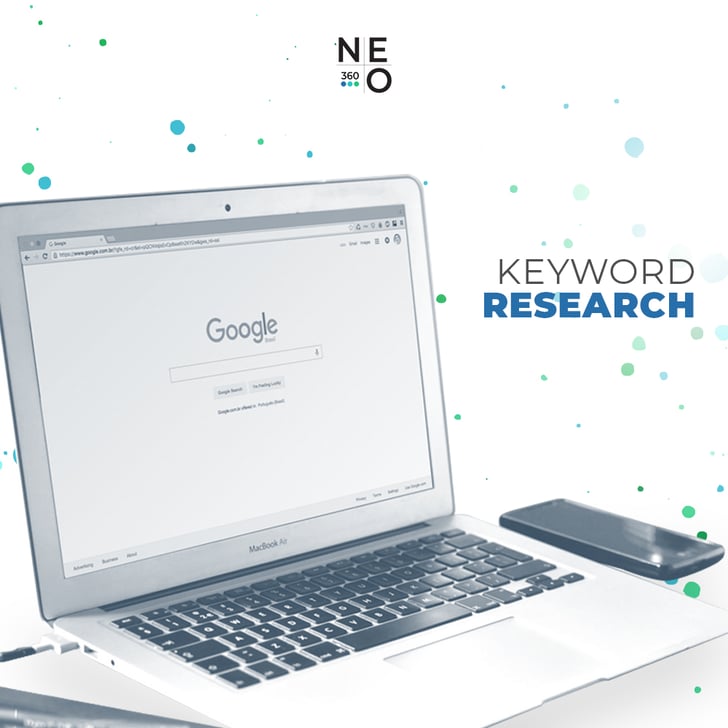 Nowadays, though digital marketers might disagree, it is sensible to say that search engine optimisation or online advertising is not as hard as other people would think. However, what's hard is to drive the right people to your website – those people who are interested in what you have to offer and complete the buying cycle to buy whatever it is that you sell.
That is why, arguably, these days, effective and efficient keyword research is increasingly becoming a vital skill. It is vital for those who want to market their businesses online, or for those whose business is to help these business owners do just that.
Today, any good marketer knows that a good set of keywords does not only get you to the top of search engines for PPC and SEO. Keyword research can get you to far more places to reach your target market. A good content marketer agrees that effective keyword research can help you choose the right topics to write about that would engage your ideal buying market. It cans also help choose the keyword phrases to use, to get discovered right away.
An effective viral marketer nods at the right keyword or phrase (or hashtag) being the thin line between being virally discovered by people and being a flop. A successful affiliate marketer knows that the right keywords will draw leads and lets you recruit a continuous flow of downlines for your business.
Finding the right keywords for your business to be picked up by Google and your target market easier and faster is a crucial step in building a marketing strategy. Picking up the perfect keywords to target for your strategy may be painstaking, but once you have those keywords in hand, optimising your website comes easy.
WHAT ARE THE CRITERIA FOR CHOOSING WHAT KEYWORDS TO INCLUDE TO THE KEYWORD LIST?
KEYWORD QUALITY
For businesses to thrive, you have to choose keywords that will not only get you to Google's first page, but will also get you enough sales to continue your operations. Hence, choose good quality keywords that initiate buyer interest and intent. Below are the 3 stages that represent the different types of interest, and the intent of people who use search engines to do their product research.
Out-of-the-market: this type of keywords is typically searched for by people who are looking for information on a topic of interest. These keywords, although they generate a lot of monthly traffic for your website, do not initiate buyer intent. Instead, they just express interest in a topic's information (i.e. conducting school research). In a sales and marketing perspective, out-of-the-market keywords basically won't generate money for your business, and are unlikely to get you to the top of search engines quickly. This is because these keywords are most likely highly competitive, and use general terms with usually high traffic volume.
Entering-the-Market: this type of keywords is searched for by people who may have interest in getting a product or a service like yours. However, they are still doing research on whether what you offer is worth their money. They may or may not eventually decide to buy. Hence, this is a fairly good keyword set that you can explore targeting. In a sales perspective, these people, if given a strong message, are a good investment for generating leads and sales. This type of keywords usually has a combination of industry terms and geographic qualifiers.
In-the-market: this type of keywords is searched for by people who have decided to buy something and are only doing further research to decide where and what brand to buy. In-the-market keywords usually are long-tail keywords that use a combination of industry keywords, geographic qualifiers, and commercial intent qualifiers. From a sales perspective, these are usually the keywords that come in at the tail end of the buyer's cycle and are the most profitable.
Examples:
Out-of-the-market: Digital Marketing
Entering-the-market: Digital Marketing Singapore
In-the-market: Digital Marketing Agency Singapore, Hire Digital Marketing Agency
Out-of-the-market: Chinese Food
Entering-the-market: Chinese Food Singapore
In-the-market: Affordable Chinese Restaurants Singapore, Chinese Restaurants in Marina Bay
TRAFFIC VOLUME
No matter how good the quality of a keyword is, if nobody searches for it, your efforts of optimising it will all be in vain. A good set of keywords does not only initiate buyer content, but also drives a good amount of traffic from your ideal market to your website. You can use Google's Keyword Planner to get an estimation of your keyword list's monthly traffic volume. This will help you decide on whether a keyword is worth targeting or not.
KEYWORD COMPETITION
Before finally deciding on whether to target a keyword on your initial list or not, you have to assess whether it is competitive or not. Competition plays a big role in determining how long it would take for you to rank for a specific keyword. If you're in an industry which is relatively highly competitive in nature (e.g. real estate, food industry) it is advisable to go for long-tail keywords first which are not competitive, so that your website can gain traction on search engines. After ranking for the long-tail keywords, you now have momentum and can start optimising your site for more competitive and profitable keywords.
In Google's Keyword Planner, apart from the average traffic volume, you will also see how competitive a keyword is. The lower the value, the lower the competitiveness of a specific keyword.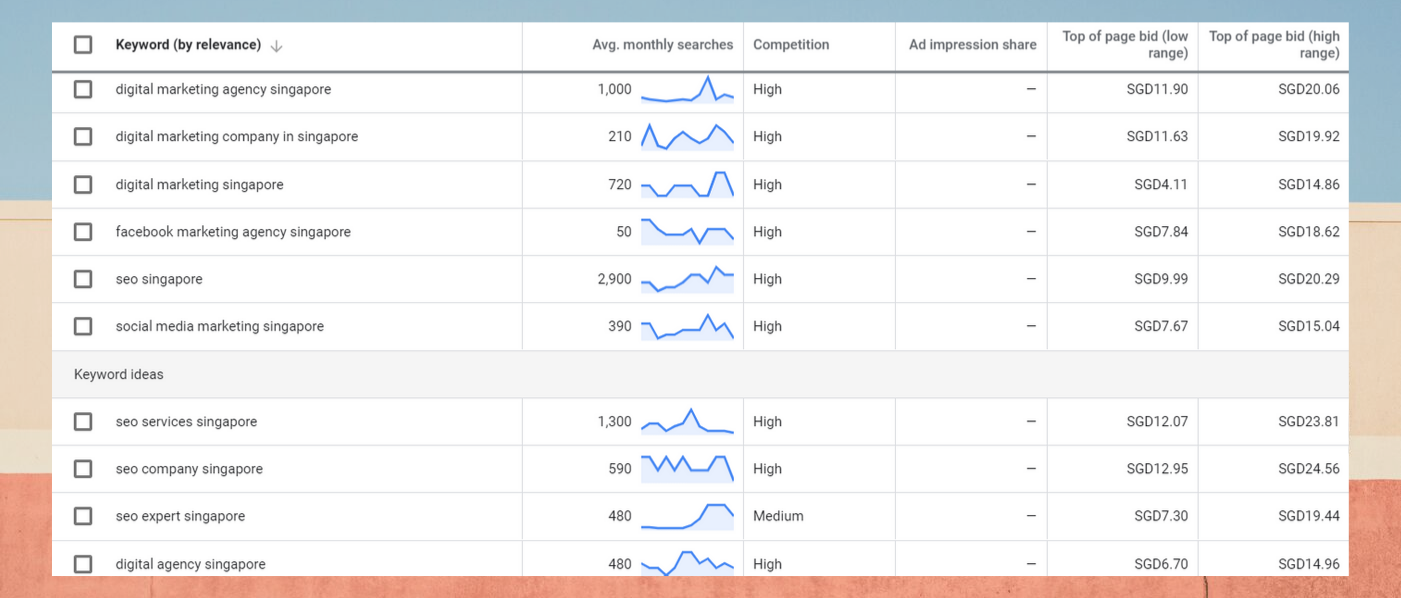 Another way to check the competitiveness of a keyword is to check for websites that are currently ranking for that specific keyword. If the SERPs are populated by authority sites (educational sites, Wikipedia, big brands), it's safe to say that these keywords are very competitive.
HOW DO YOU DO KEYWORD RESEARCH THE MOST EFFICIENT AND EFFECTIVE WAY POSSIBLE?
CREATE YOUR INITIAL LIST OF KEYWORDS
To create your initial list, just list the words that pop into your mind when you think about your business—what you sell, and the industry your business is in. Think of brand terms, product names, and popular terms your target market uses when referring to products or services like yours.
EXPAND YOUR INITIAL LIST USING KEYWORD RESEARCH TOOLS
When you're done with your initial list, it is time to expand your list using tools and sources that are readily available. You can:
1. Look into your website and list all the services you are offering.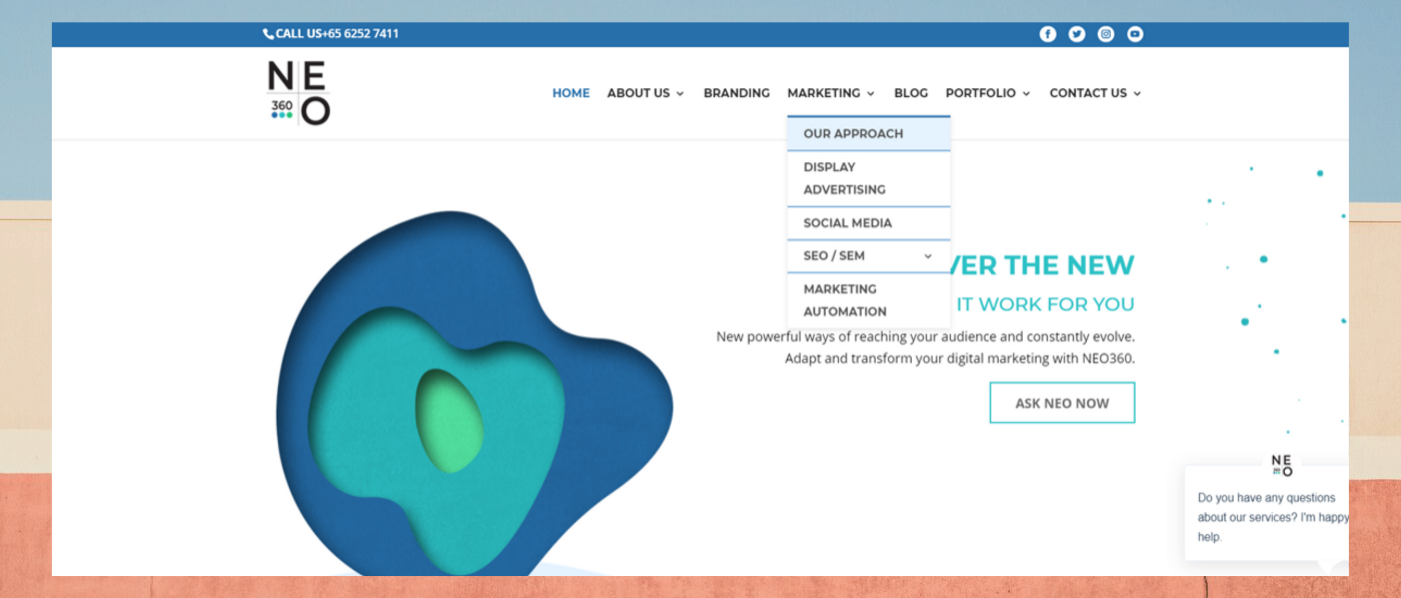 2. Check Google's Suggested Keywords to find related searches similar to your initial list of keywords.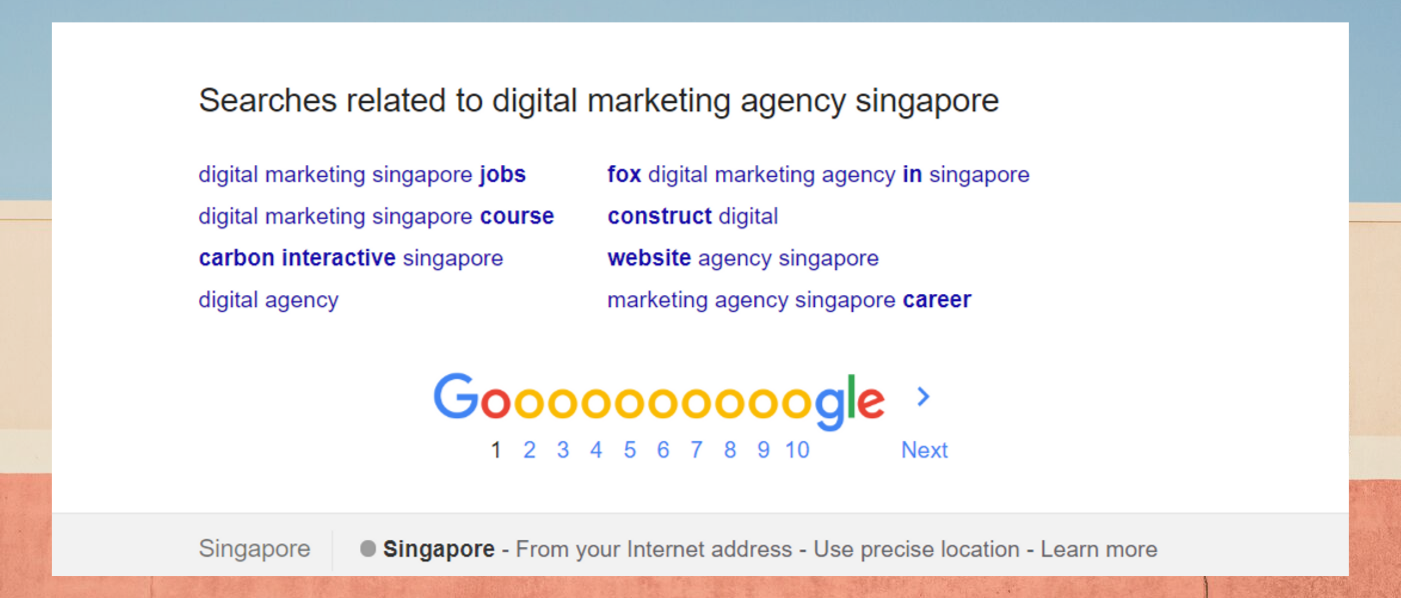 3. Log on to your Google Keyword Planner and search for new keywords using your existing list.
You may also opt to search for keywords by scanning your website or entering a category your business is in—Google Keyword Planner has those options, too.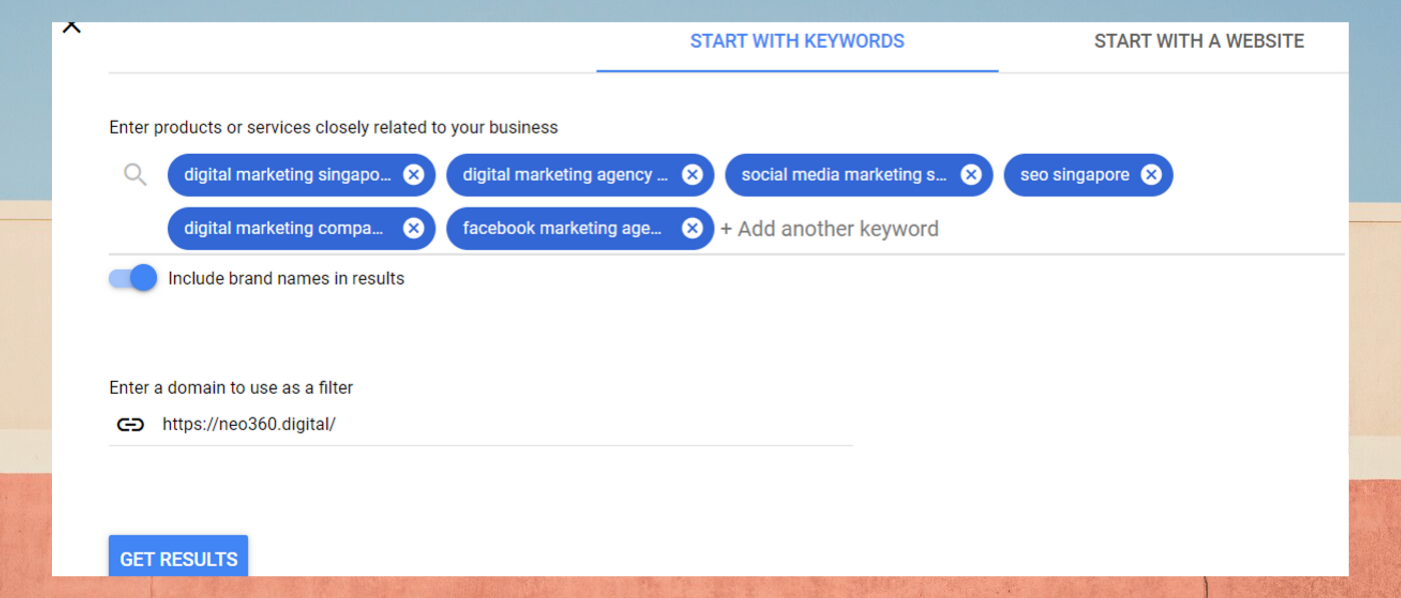 5. Take a look at your competitors' websites, too.
Just search for keywords on your initial list and see which websites will come up in the results. Have a good look at their website and see which keywords they are optimising, and include them on your list, too. (Places to check: title tags, meta descriptions, and content)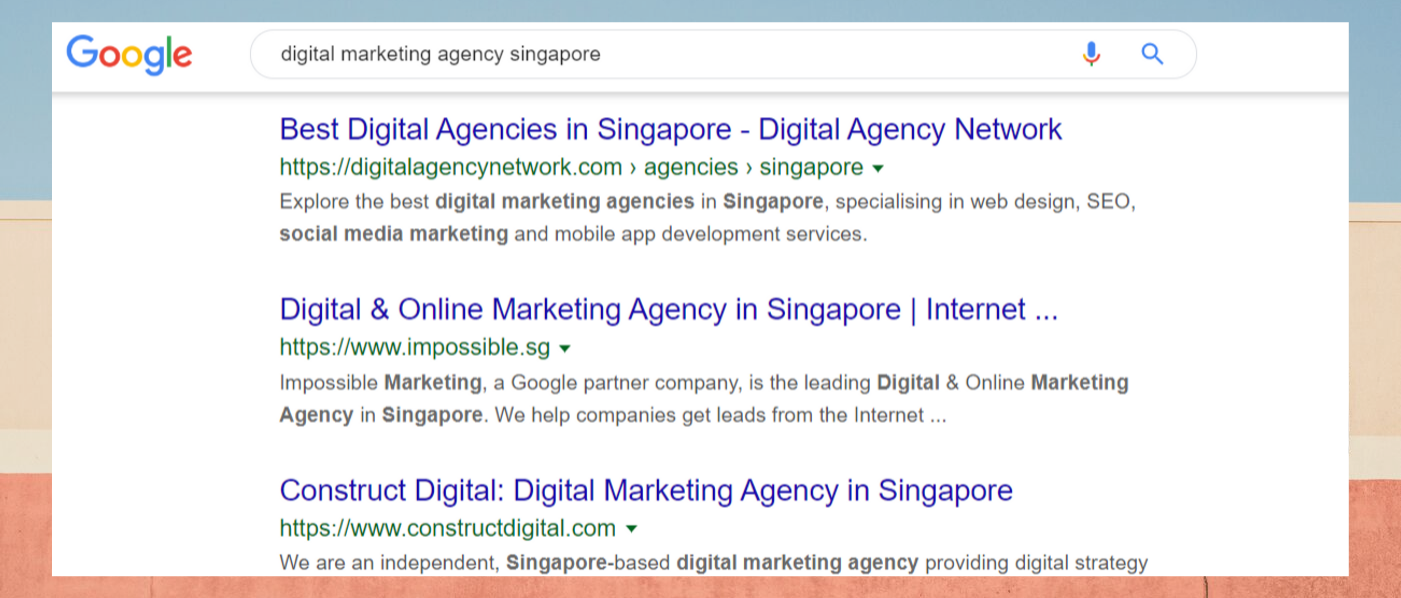 TRIM DOWN YOUR KEYWORD LIST
Given the criteria above, you can now trim your list according to quality, traffic volume, and competition. This way, you can weed out keywords that would really be just a waste of time, and focus on those that can actually get your website found on Google. Your target market will therefore find you faster and easier.
How well have these tips worked for you? Let us know in the comments section!
Want to know more about the keywords that would land your page on top of the search engine results, to get you the sales that keep your business running?
Talk to us today. At NEO360.Digital, we're always open to collaboration—bringing you to the forefront of your industry through a powerful and integrated digital marketing strategy to bring the highest ROI to your business.
Let's talk about your marketing performance!
---
About the Author
Managing Director
A Mechanical Engineer by training who graduated from the Nanyang Technological University. With over 15 years of experience working in Start-Ups, SMEs and MNCs, he has driven sales revenue and leads across the Asia Pacific region. Shei Wah was one of the SEO Speakers at the first Search Engine Strategies Conference 2011 held in Singapore. As Managing Director, he aims to establish NEO360 in all of the world's major cities. Even as he works toward this goal, Shei Wah also dreams of his children's future happiness, and unwinds by doing calisthenics with his former school buddies three times a week.