6 Ways Digital Marketing for Medical Practices Can Adapt to Challenging Times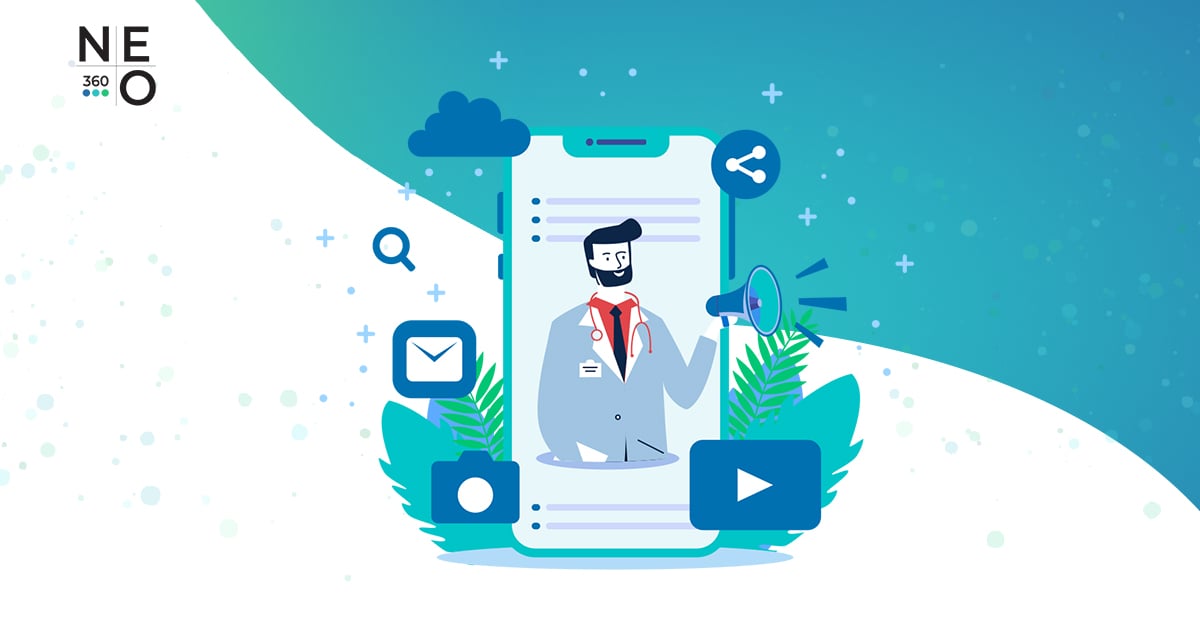 No other industry has the eyes of the world on it at this time like healthcare, with everyone looking to hospitals, clinics and private practices for help, guidance, information and assurance.
If the digital marketing strategy for your medical practice hasn't already adapted to events, there's no time to lose in making the necessary modifications below. If your clinic has already begun its response to the current situation, check out what else you can do to help your patients and the public through these challenging times.
1. Slow things down.
Medical practices that provide ongoing and emergency care will, of course, have to remain open and on heightened alert. For clinics that perform elective procedures or not-as-urgent services, they may choose to limit their operating hours or reschedule appointments.
During this time, your practice can make it a point to let patients know that regardless of their specialisation or services, you will be reachable by phone or online via mail, social media or messaging apps. Any events such as support groups, conferences or seminars may also be postponed or carried out online via apps like WebEx or Zoom.
If your practice is slowing down for the duration, it may be an ideal time for you to audit your digital marketing performance, prepare strategies, or work on other marketing projects.
2. Look into telemedicine.
The growing popularity of seeking medical attention online via apps began long before events made them more of a necessity rather than an option. Convenience on the part of a patient, coupled with the capacity of a practice to attend to ever-lengthening queues of patients have spurred the development of telemedicine apps.
In Singapore, medical apps began to gain acceptance around 2017, when apps like MyDoc made it possible to consult using their mobile phones. The following year, the Ministry of Health started a sandbox initiative called the Licensing Experimentation and Adaptation Programme (LEAP) to support such healthcare innovations.
These innovations may provide a way for your medical practice to continue serving your patients who are unable to come to your facilities, including delivery of medications. Do take note, however, that telemedicine apps have limits that could affect the quality of your services.
This means that the use of these apps will vary between practices according to their specialisation and the age and/or tech-savviness of their patients.
3. Update your website.
Medical practices of all specialisations will be expected to have an advisory or provide updates on the current situation on their website, where the homepage will naturally be the first place people will look. Businesses, both medical and non-medical usually put this advisory at the top of their homepage as a banner.
Apart from breaking news, your updates may also include advice as to how your patients may protect themselves and stay healthy, as well as what to do in the event of an emergency. If your practice doesn't provide emergency services, include contact information and/or directions for clinics or hospitals nearest you.
4. Be sensitive on social.
Updates may also be shared on your social media accounts, taking extra care to make sure your messaging is both timely and sensitive to how your audience might be feeling about what's going on. It's essential to both address the situation at hand and to continue your overall branding efforts.
However, be sure that your messaging doesn't refer to the situation solely for the sake of mentioning them as a way to show you're aware of current events. Keep your patients informed of the measures you're taking to address the situation, and keep their spirits up with positive and encouraging messages.
Remember that social media is one of the most powerful ways to establish your authority as medical practitioners, and that everything you post or share can increase your credibility.
5. Adjust your ads.
Ads on social media and other digital platforms that have started running, particularly before the escalation of certain situations need to be checked for relevancy to current events. If your medical practice will be temporarily closed, for instance, or will be limiting its operating hours, it makes no sense for ads to encourage visits or appointments.
Make sure the messaging of your ads is aligned with your social media and website content in reassuring your patients that you're there for them through the crisis, and that you can guide them with information they can rely on. Remember, you don't want to be too "hard-sell" at a time when medical services are generally in short supply.
Also note that in efforts to stem the tide of deliberate misinformation by profiteers at this time, Google is cracking down on ads that appear to be capitalising on the current events. This makes it doubly crucial to check the way your ads are worded before your ads are run.
6. Keep your SEO going.
Though SEO is more of a long-term investment than a quick-response digital marketing tactic, current events provide all the more reason for you to continue optimising your clinic's online presence for search.
Now that your patients are at home and limited in their movements, they will be that much more inclined to perform medical-related searches. In helping your patients to find trustworthy information, make sure your SEO includes search terms as well as keywords, even when those terms aren't exactly correct in the medical context.
Even as your SEO strategy adapts to ongoing events, maintaining your overall SEO efforts and sticking to your core strategy is key. As dire as the situation is, we continue to have faith that things will eventually settle down and return to normal (whatever "normal" happens to be by that time), which is when your long-term SEO efforts will bear fruit.
Ultimately, your marketing online during challenging times reflects who you are as medical practitioners in the real world. Your genuine care and desire to help people is far better expressed in your day-to-day interactions more than any social media post or ad.
Digital marketing is there to help you help people, and will continue to be there to support the growth of your medical practice through the present crisis and beyond.
---
About the Author
Managing Director
A Mechanical Engineer by training who graduated from the Nanyang Technological University. With over 15 years of experience working in Start-Ups, SMEs and MNCs, he has driven sales revenue and leads across the Asia Pacific region. Shei Wah was one of the SEO Speakers at the first Search Engine Strategies Conference 2011 held in Singapore. As Managing Director, he aims to establish NEO360 in all of the world's major cities. Even as he works toward this goal, Shei Wah also dreams of his children's future happiness, and unwinds by doing calisthenics with his former school buddies three times a week.