It's Virus Time [6 Ways to Stay Savvy Online]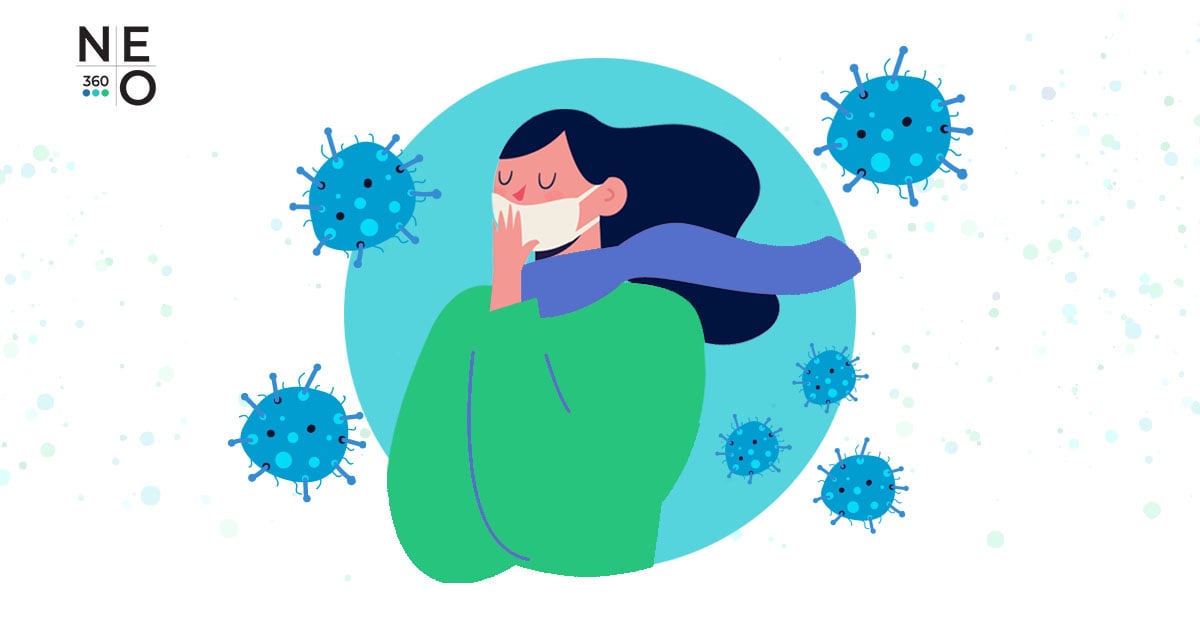 When a new strain of coronavirus disrupted the lives and activities of the people in Singapore, the country took this threat seriously. As a highly transmissible disease, having minimal contact was one of the best ways to protect ourselves.
Having this as our new normal, we find new ways to still grow in our own fields, and collectively as a country. If work is now taken in the comforts of your home to curb community infection, here are 6 ways to make sure that you don't compromise your health and productivity.
1. Keep your hands and devices always clean and sanitised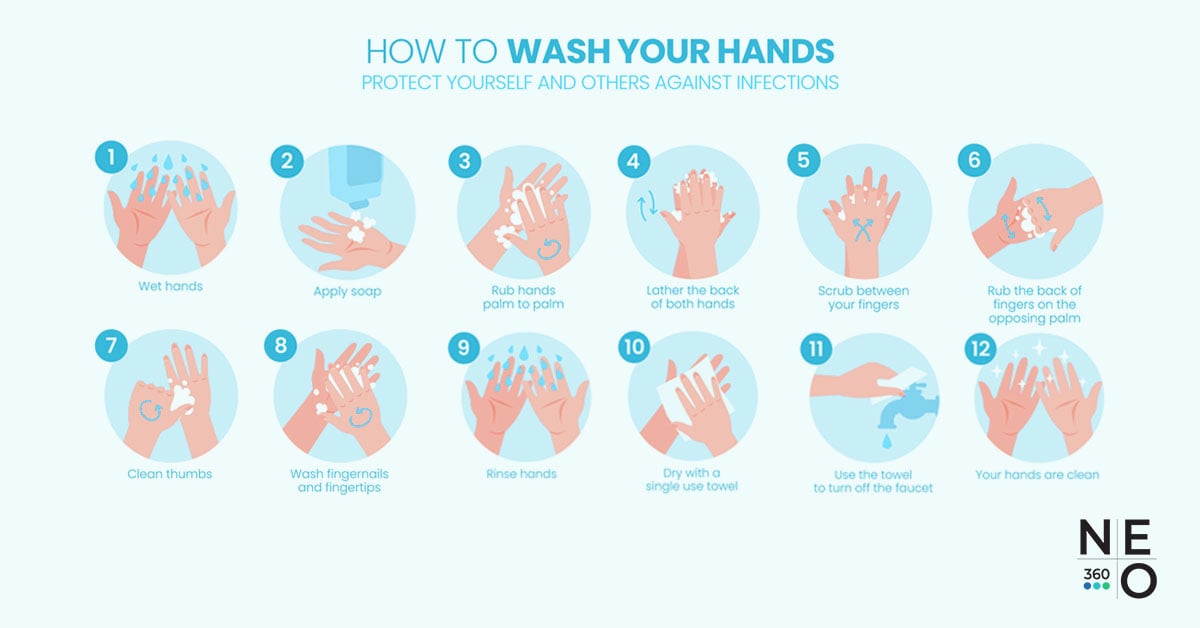 Source: World Health Organisation (WHO)
Our hands have always been one of the major carriers of infection.
You can easily spread the dreaded COVID-19 virus when you touch a contaminated object, and then bring your hand to your mouth, nose, or eyes. That object could be a doorknob, the keypads of an ATM, or even your own laptop! (Feeling vulnerable already?) Well, it just takes one unguarded sneeze, or tiny droplets of saliva when speaking, and an unwashed hand for the virus to make its way inside an unlucky host.
As the recent pandemic evolves, something as simple as handwashing has never been highlighted in this magnitude before. When done right, it lays the line between safety and the possibility of being part of the wrong statistic.
With that fear in mind, almost everyone today is acutely aware of the importance of singing the entire Happy Birthday song in a bid to get rid of invisible enemies. But the truth of the matter is that, whether we're in the midst of a pandemic or not, proper hand washing should have long been part of our basic hygiene.
You never know what's already lurking on that mousepad, or even that key you're using to scroll down this blog!
CBT Nuggets revealed the startling truth when they swabbed common office items and learned that these things harboured so much bacteria. They found out that a computer keyboard is 20,000 times dirtier than a toilet seat. Your phone? It approximately has 31,000 times more bacteria than a pen.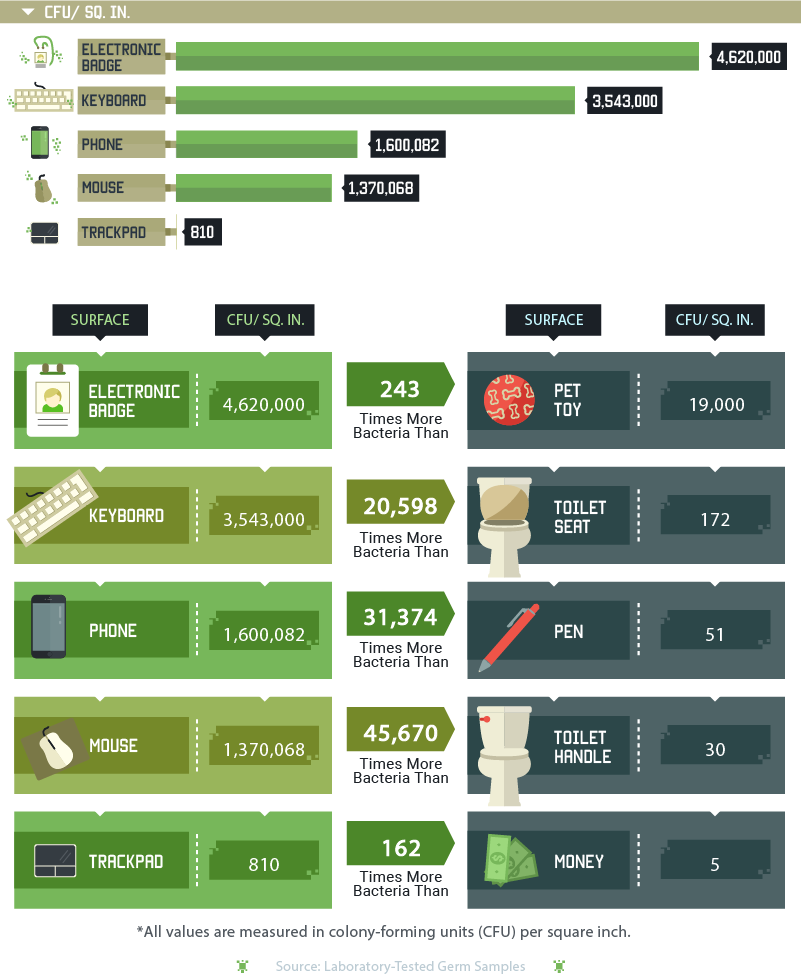 Image Source: CBT Nuggets
When you add the threat of a potent virus into the mix, this should be more than enough to encourage you to make proper handwashing a priority. Alcohol or sanitisers may be temporary fixes, but to wash your hands is GOLD. In addition, it's important that you sanitise your things regularly because each one of those can be potential fomites.
Just because it looks clean doesn't mean that it is!
At this time where everybody is made to stay at home, it's a perfect opportunity for you to sit down and give your gadgets or devices some needed spring cleaning.
2. Touch a life online
In a more collective effort to contain viral transmission, governments ordered lockdowns and community quarantines. Stores and businesses are forced to close indefinitely, while air, land, and sea travel are put on hold. Immediately, we realise that while these efforts are inherently good for everyone, something's got to give.
It's sad to read about these mass layoffs spread across industries, and daily wage earners struggling to find income to get them through the day.
While conglomerates and renowned business organisations have pooled resources to extend help locally and across borders, you can also do your part here. Fortunately, it can be done more conveniently because you can now get in touch with people you can help online.
Without having to go outside you can channel your help through websites like Giving.sg, which is an online giving platform that supports over 500 organisations. The site matches donors and volunteers to charities like The Food Bank and Food From The Heart. It also allows you to choose if you want to donate, become a volunteer, or start a fundraiser. At present, it already jumpstarted initiatives to help those affected by the COVID-19 pandemic. You just have to sign-up to be part of this growing community where donating and volunteering are made to be more convenient.
3. Spare yourself from the stress of misinformation
As fast as the virus crossed international borders, misleading health tips, convoluted theories, and appeals to political biases have gone viral, too (no pun intended). Dealing with a health crisis that the world has never seen before, sometimes rumours move faster than facts, even making their way into legitimate news sources. Sadly, a lot of individuals easily fall prey to widespread disinformation or fake news.
While authorities double their efforts to fight this pandemic, they are also fighting an equally toxic problem - an infodemic. Fake news is as dangerous as the virus itself when individuals simply take information indiscriminately. This could put them in harm's way, breed needless panic, and confusion.
At a time of great uncertainty, social media is such a powerful tool where people mostly get their source of updates and exchange an endless stream of information. But as the wrong news gets intertwined with facts, this could hurt more than it helps.
This problem has gone so out of hand, that the director-general of the World Health Organisation (WHO), Tedros Adhanom Ghebreyesus, even addressed this in the Munich Security Conference. In response to this, Facebook, Twitter, Google, and other tech giants instituted strategies to combat fake news.
With so much information being tossed around, do your part and be responsible in what you share on your social media platforms. Spread facts, not confusion. Trust only reliable sources such as the WHO official website or Singapore's Ministry of Health webpage for local updates. To its credit, the Singapore government has done a masterful job of distributing accurate information and debunking the wrong information that is being shared.
If you now have to bring work home, be sure that you are still kept updated on the real score from the outside world.
4. Use the time to audit your performance
You might be among those who are forced to close their doors (whether virtual or brick-and-mortar) for the next several weeks. Sure, this may put a dent in your business, but why not use this downtime as an opportunity to audit your online performance.
Just as you are probably arranging shelves or catching up on some cleaning, give the same attention to your online presence too.
Appraise how your website, SEO, and social media ads are performing. Identify and improve any shortcomings that might have been overlooked if a website audit was not performed. This involves a full analysis of factors that affect your website's visibility for search engines, identifying the needed maintenance to improve your web presence, and planning how to promote ease in the customer's buying journey.
This process should give you new insights into strategic ideas, your website's traffic ranking, bounce rates, and search percentages. This information should give you the leverage to bounce back stronger in terms of online marketing initiatives. For others, this might even be an opportunity for you to revamp your physical storefront into an e-commerce model.
5. Optimise your digital space
Once you've made an assessment and gleaned valuable insights, now it's time to optimise your website's performance with more people plugged online, now more than ever. Therefore, you need to make sure that your website can deliver the expected traffic.
With a huge number of people placed on lockdown around the globe, grab the opportunity to position your brand in the digital space. You need to optimise by adapting your strategy based on the status quo. So, you adjust your digital media investments accordingly based on the mood and expectations of consumers.
For instance online shopping and home deliveries have gone through the roof. Even retail giants like Amazon are hiring more staff to keep up with the surge. So how are you keeping up with the demands in your niche?
If you need help optimising your digital presence, connect with us today!
6. Apply a flexible working experience with video conferencing
While we prefer to sit down with you, our team is also conscious of the need for social distancing - and you should too. However, meeting, lectures, and conferences don't have to suffer because now you have a list of video conferencing apps that can cater up to more than a hundred participants.
Here's a list of the 6 best video conferencing apps you can use for free.
As we adapt to the changes in response to the current health threat, work and life doesn't have to be on hold indefinitely. Even with the necessary restrictions to ensure our safety, we can still remain productive and even seek opportunities to grow. Use your time and circumstance wisely.
Need someone to keep your website, social media, and other digital marketing initiatives running amidst this COVID-19 crisis? We're just a click or tap away!
Let's talk about your marketing performance!