3 Ways A Paid Media Agency Can Help You Grow Your Practice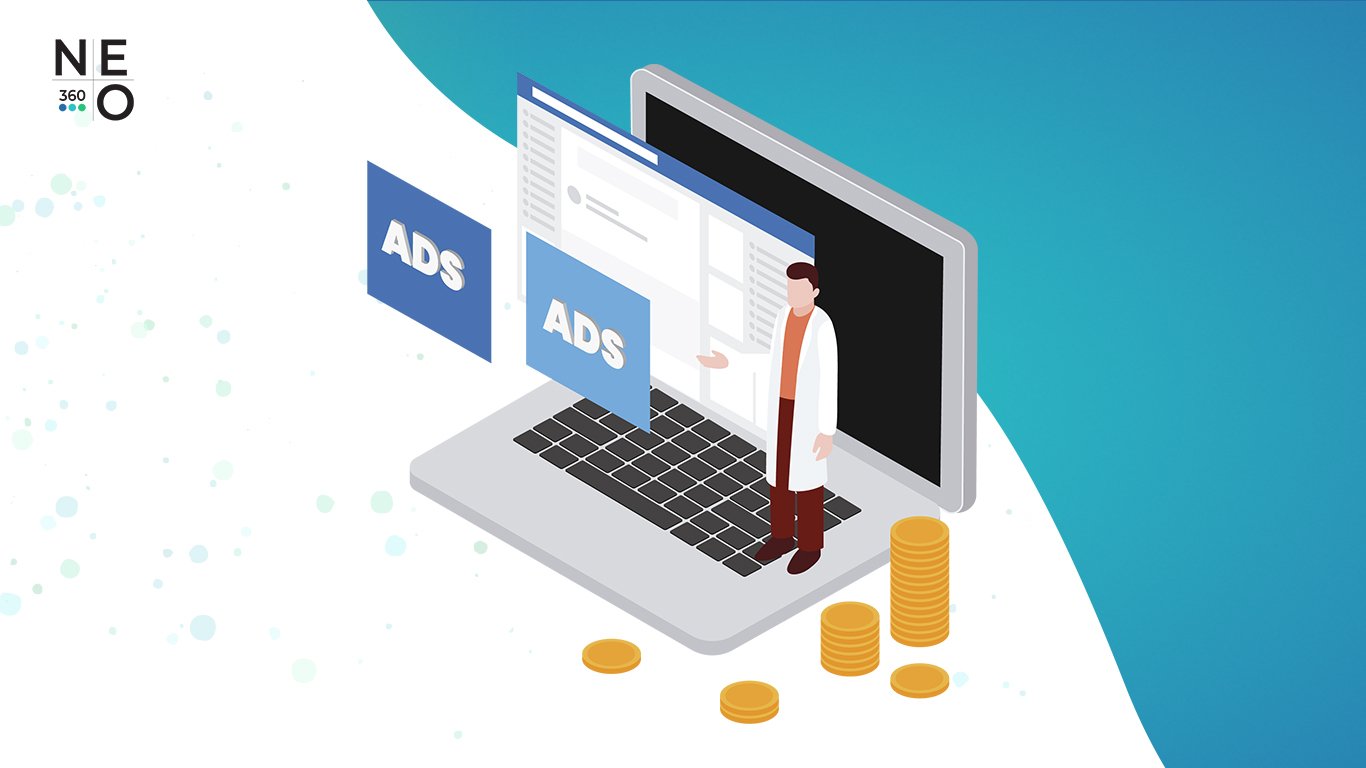 "I'm just a doctor, with a small practice. I'm not a giant corporation. Getting an agency to do my ads isn't for people like me. Right?" Not quite.

Just like any business, a medical practice is an enterprise that needs to reach out to customers—or in your case, patients. Businesses come in all shapes and sizes, and there are different-sized agencies to match.

This means that no matter what size your medical practice is, there's a paid media agency out there that will prove to be a perfect fit.
But then you might ask:
What's paid media?
Can't I take care of that myself?
Why should I get a whole agency to do it for me?
Before we give detailed answers to these questions and more, you could say that engaging the services of an agency is much like consulting a doctor for a tummy ache. Maybe you could take care of it yourself, for a while, but if symptoms persist…
Paid Media for a Medical Practice
"Paid Media" refers to digital marketing platforms wherein you have to pay to put out an ad. Examples of these platforms are Facebook and other social media, display ads, and Google Ads and other search ad networks.

Paid media's "free" or organic (as we term it in marketing parlance) counterparts are the posts you publish on your social media profiles or the blogs you put up on your website. (We say "free" because while you don't have to pay to put these posts out, there are other costs involved such as those for content creation or social media management.)

As an essential part of a 360 approach to digital marketing, paid media is especially effective in the consideration and decision stages of a potential patient's buyer's journey. Put another way, paid media can be particularly persuasive when a potential patient chooses between you and your competitors.

It's that all-important push that makes the engagement of paid media specialists particularly appealing to busy business owners like yourself, to make sure that opportunities to win new patients aren't wasted.

In using paid media to help build your medical practice, you might choose between doing it yourself or in-house, or engaging a freelancer versus an agency. If you're still on the fence about whether a paid media agency is right for your practice, you should know that there are key advantages agencies have over "DIY digital".
Three Ways Agencies Can Help Your Practice Grow
1. Agencies know the best practices.
Digital technology is evolving at a breakneck pace, and digital marketing is evolving right alongside it. Staying abreast of all these developments is part and parcel of agency life, because agencies want to make sure you're using the latest and most effective techniques for reaching potential patients.

Agencies are able to test new paid media practices as they come into play, saving you the trouble as well as a costly learning curve which a growing practice can ill afford. An agency can either take care of all your paid media and other digital marketing activities for you, or support you as you or your in-house team carry out your campaigns.

This support can take the shape of independent assessments, to see if you're doing things the best way possible, or consultancy where an agency provides insights that can help you run your paid media and other campaigns, better.
2. Agencies can help you innovate.
Because they know the best practices, agencies are in a better position to help you find new and innovative ways for reaching potential patients—while following your country's regulations on healthcare communications, of course.

Agencies have a big-picture view of what works—and doesn't work—in digital marketing today, as well as what might work down the road, so you can start laying the groundwork for growing your practice as early as now.

Finding fresh ways to communicate with your audience—current and potential patients alike, is paramount to keeping them engaged and building a real and lasting relationship with them. This can be a real challenge when you're busy with the practice, or if your in-house team isn't big enough or equipped with the necessary knowledge.
3. Agencies have the expertise you need.
As a doctor, you know only too well how important training is to becoming a fully fledged practitioner of your art. Digital marketers are no different, and just as there are different medical specialties and subspecialties, digital marketing has its own areas of specialisation, too, and paid media is just one of those specialties.

Subspecialties include copywriting, graphic design, analytics, email marketing and marketing automation—all of which have some part to play in paid media. And where a medical practice has doctors, nurses and other healthcare professionals, agencies have teams of trained specialists working together on your campaigns.

And if those specialists happen to be in not just a paid media agency, but a 360 digital marketing agency, they'll know how to get the most out of your paid media and any other digital marketing channels you're using. That's by knowing how the effectiveness of your paid media is amplified by other channels as part of a 360 digital marketing strategy.
How To Choose A Paid Media Agency
Once you're thoroughly convinced of the advantages of engaging a paid media agency, you'll need to know how to choose the right agency for your practice. When evaluating a potential agency, there are three main things you'll need to look at.

1. Size. If you manage a small practice, it hardly makes sense to consider a large, multinational agency, and vice versa. Try to find an agency whose size more or less aligns with your own, and note how a smaller business is more likely to receive the TLC it needs from an agency its own size.

Agency directories usually include an agency's size in terms of how many people they have on their team, along with a ballpark figure of how much their clients usually spend.

But remember that while size does matter, it isn't everything. A smaller agency, for instance, will be far more agile than a larger one, which means a larger practice that needs quick turnarounds on a regular basis might be better off with a smaller agency for certain paid media activities.


2. Values. Finding out whether an agency's values align with yours before engaging their services is one of the most crucial preliminaries. You can get an idea of what an agency stands for by checking out their website or social media, but talking to the agency managers is probably the best way to see if you're all on the same page.

Try to determine what drives an agency to do what it does—if it's results, for instance, how does the agency quantify or qualify these results, and do you regard results the same way?


3. Experience. Don't just look at how long an agency has been in business, but how long the members on its team have been in the field. Many paid media agencies are relatively new, but are run by highly experienced practitioners.

You'll also want to make sure your prospective agency has a lot of experience in your industry, i.e. healthcare. You can find this out by checking out the agency's portfolio or agency directories, but don't shy away from either asking the managers directly or asking probing questions to see whether they are familiar with healthcare marketing.


As a 360 digital marketing agency that offers paid media as part of a 360 digital marketing strategy, we've been helping doctors in different specialties grow their medical practices for about ten years. Find out how we can put our paid media experience and expertise to work for you, today.