Press Release: WE'RE SHACKIN' UP ORCHARD ROAD IN STYLE
Shake Shack Singapore is set to open its Third Fine Casual Restaurant at Liat Towers,
located along Singapore's iconic shopping belt, Orchard Road
.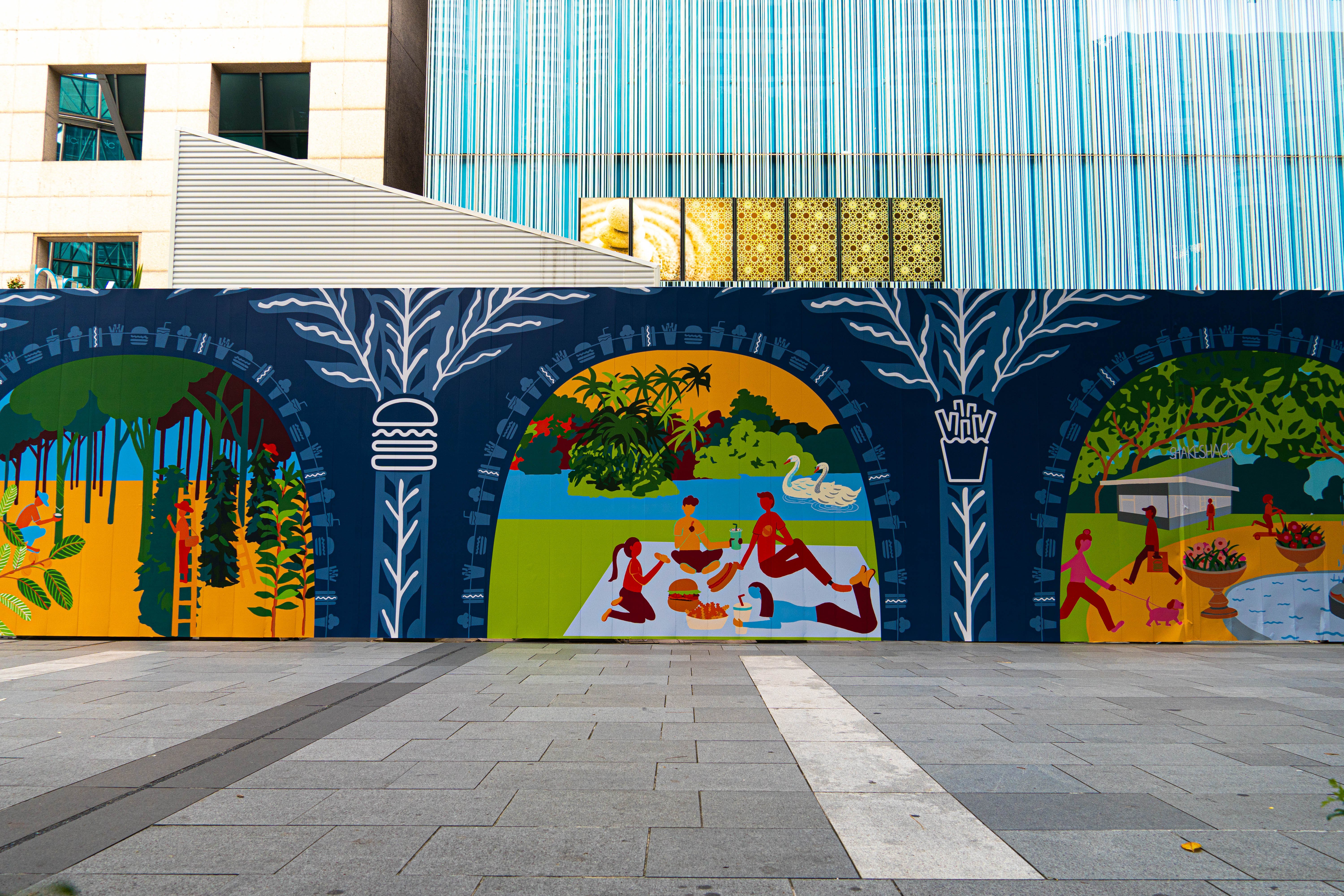 Singapore, 04 June 2020 – We're makin' our way to ya, Orchard Road! Hot on the heels of the 89 Neil Road debut on 7 February, Shake Shack Singapore is opening a third fine-casual Shack at Liat Towers. Located in the heart of bustling Orchard Road, Singapore's famed shopping district, the Shack opens in the third quarter of 2020.
This is the first Shack in Singapore with alfresco seating, offering Shack fans a perfect open-air space to chill with friends and people watch while enjoying the signature ShackBurger® and concretes. Shoppers can now take a much-needed reprieve from their shopping spree, and recharge with a refreshing cold craft beer or milkshake at this convenient spot. Some may even want to fuel up for the day with a mouth-watering 'Shroom Burger or Chick'n ShackTM.
Staying true to its roots of supporting the arts and in keeping to its mission to Stand For Something GoodTM, Shake Shack Singapore continues to work with local purveyors and artists to create a fun and lively gathering place in the city with the third Shack.
Shake Shack X Danielle Tay
Local artist Danielle Tay will be creating the indoor and outdoor murals for the third Shack.
Inspired by the green city that Singapore is known for, Danielle's indoor mural intersperses illustrations of iconic local tourist spots such as Garden by the Bay, Esplanade and Sentosa, with drawings of shophouses and the two Shake Shacks in Singapore.
For the outdoor mural, Danielle draws inspirations from the Swan Lake and Sundial Garden in Botanic Gardens, offering diners a tranquil and scenic view in the heart of bustling Orchard Road.
Shake Shack is a modern day "roadside" burger stand known for its 100% all-natural Angus beef burgers, chicken sandwiches and flat-top Vienna beef dogs (no hormones or antibiotics – ever), spun-fresh frozen custard, crinkle cut fries, craft beer and wine and more. With its fresh, simple, high-quality food at a great value, Shake Shack is a fun and lively community gathering place with widespread appeal. Shake Shack's mission is to Stand for Something Good®, from its premium ingredients and caring hiring practices to its inspiring designs and deep community investment. Since the original Shack opened in 2004 in NYC's Madison Square Park, the company has expanded to more than 275 locations in 30 U.S. States and the District of Columbia, including more than 90 international locations across London, Hong Kong, Istanbul, Dubai, Tokyo, the Philippines, Mexico, Singapore, Seoul, Shanghai and more.
About Danielle Tay:
Danielle Tay is fascinated by the events and happenings in daily life which are sometimes overlooked. She enjoys bringing the unseen to life and capturing the essence of fleeting moments which resonates with her. Her work traverses the boundaries of painting and craft, the abstract and figurative, and incorporates diverse processes of art-marking. Danielle has exhibited locally and internationally since 2008. Her works are held in private collections internationally and has created commissioned artworks for a diverse range of clients. She is also passionate about utilising art to empower others through education and community engagement projects.