WE'RE MOVING TO A NEW OFFICE




TO SERVE YOU BETTER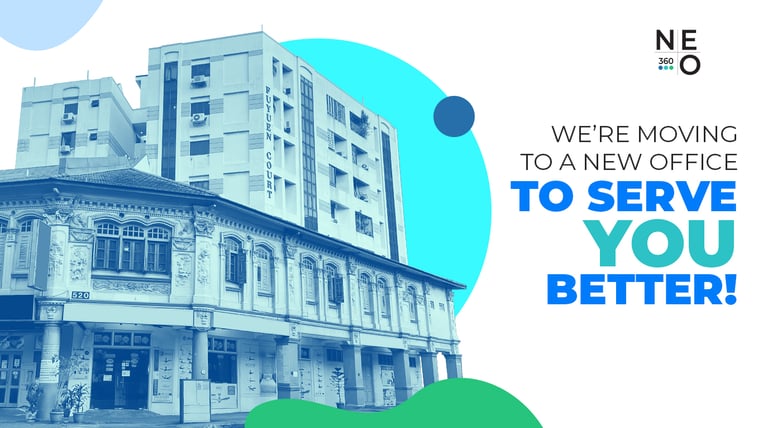 The past month has been a bit emotional for us as we're saying goodbye to our old headquarters, where we've hatched really great ideas, met with awesome clients, and spent a few sleepless nights obsessing over "the next big campaign." 💡
But we're proud to announce that NEO360 bought a new office, and we're taking all the good memories with us! No more paying rent since it's our very own venue—until we grow bigger as an agency, that is.
Starting 02 July 2021, our new headquarters will be located at 520 Sims Avenue #02-09 Fuyuen Court, Singapore 387580. Our website, neo360.digital, and email address, info@neo360.digital, will remain the same but we'll be using our new contact number, +65 8884 4135.
Separation anxiety aside, we're sure that, with our new office space, we can flex our 360-degree digital marketing approach even better and do more to help you grow your business (plus impress new clients with our snazzier facilities, hopefully!).
Looking forward to seeing you there soon!