Clicks to Cash: 6 Ways Your Business Can Benefit from Using Google Ads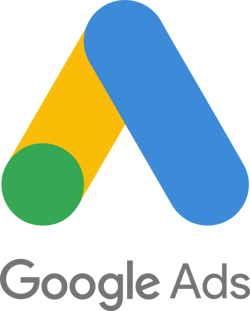 Why do businesses need Google Ads?
In today's world, almost everyone searches online to find what they need. Gone are the days when flipping through a phone book was what it meant to look for answers to our questions.
Now, when we have questions or are searching for something, we can get it instantly on the internet. Google Ads is one of the many platforms created for our marketing world. This advertising system allows a business to tap a huge number of people searching for their product or services. It directly targets customers through your business. You can choose to target people locally or globally. They can be searching for a pet store, salon or the nearest appliance centre.
Google Ads can come into play by targeting people using the searches they type in the Google search. If your company is currently not keen on using Google Ads just yet, you had better consider the six reasons below and convince upper management to use it now.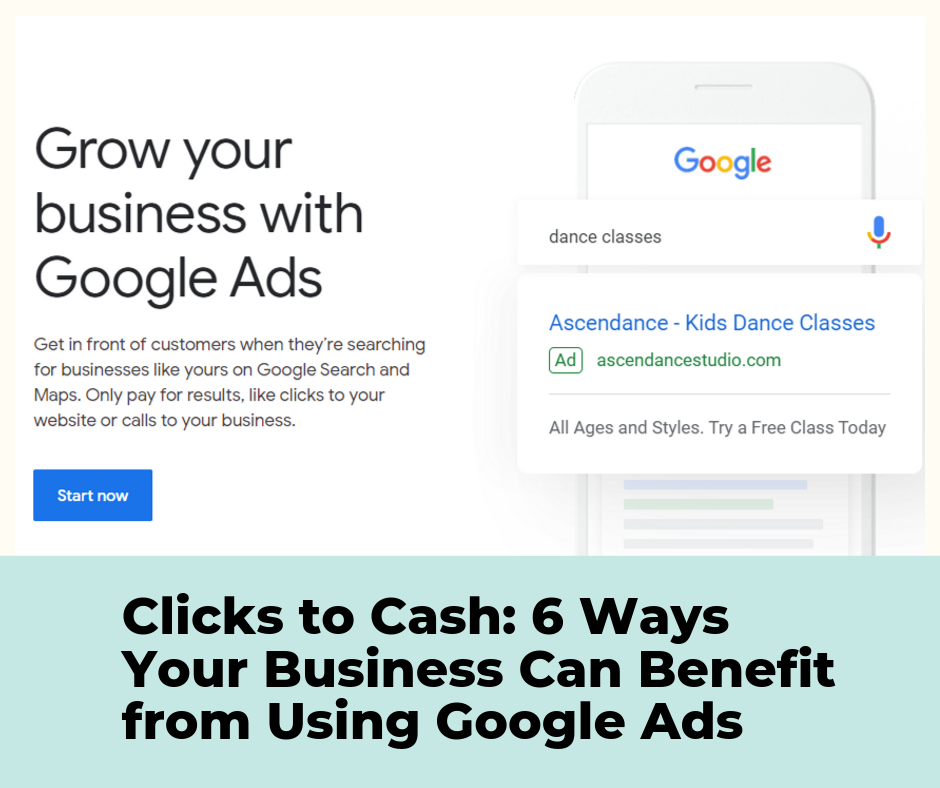 Content
1. You can actively target people searching for your product or services
Google Ads allows you target these people through keywords. These keywords are what people type into the Google search engine that you can actually use for targeting, especially if these words are relevant to your products or services. You can choose to accurately target these potential leads using the right keywords that you bid on. If you can find just the right keywords for your business, you can increase awareness among the right people, which can potentially lead to conversions for your company.
2. You control the budget
Isn't it amazing being able to set your own budget and pay only when a person clicks into your ads? Yes, Ads requires you to set your daily budget, but it will only allow to you pay whenever someone clicks on your advert. So, if you have a monthly budget of $750 for your ads, you can set a daily budget of $25. It's so easy to do—you can even change it anytime. If you control it right, your business gets a high return on investment.
3. You can reach people who are using smartphones
Android or IOS? No Problem! Google Ads allows you to target people who are using their mobiles for any searches on Google. A report shows that almost 70% of the population worldwide has a mobile phone. This is a great avenue for allowing your business to grow. Most people nowadays use their mobiles as part of an active lifestyle. A person can potentially buy or use your services while they are searching on the move.
4. You get fast results which are easy to understand
This marketing platform produces easy-to-understand results after you enable your campaigns. After a campaign goes live, you can easily see results in few hours, and eventually decide on which campaigns to optimise in few weeks. A point to consider first is what your business' marketing strategy is—whether it is to increase ROI, generate brand awareness, increase your click-through-rate or on- and offline conversions. This will help you in testing new approaches to the continuous improvement of your campaign's performance.
5. You can be creative
You can showcase your brand by creating effective ad copy. Google Ads allows you to write your own text or design your own images for promoting your products or services. For text ads, you can write enticing headlines and descriptive copy to win more people over to your business. On the other hand, image ads allow you to use your own logos and images which are vital to representing your business' brand.
6. You can find out more about your market
Google Ads can help you understand your business better through the keywords people use when searching for your products or services. Back in the day, businesses used traditional methods like survey questionnaires which, at best, provided your business with minimal results.
Today, Google Ads can give you the keywords people use to find your website, as well as their location, the devices they use, and the time and days they search. All this information is readily available in Ads, and can be very valuable to your business, as it can help you to provide better products and services for your customers.
To sum up, Google Ads is consistently regarded as one of the best ways to reach prospective clients, drive visitors to your business' website, and ultimately increase your sales. Google Ads is also one of the most powerful advertising tools your business can use, as it is powered by millions of searches conducted by internet users every day. It can even help you spend your advertising budget wisely.
Google Ads is one of our specialities at NEO360. Discover how we use Ads as part of our powerhouse Display Advertising strategy to grow your business today.
Let's talk about your marketing performance!